Taiwan Mandarin Institute is again participating in the Dragon Boat festival. A full team squad of 30 students and teachers are participating in the Mixed International heats(Main Event). All students of TMI who are not participating in the event are still welcome to join the TMI tent on the event days where refreshments will be served. Any students who are members of the team, please see below training schedule and event schedule.
Practice and Race Schedule
Practice Dates:
22nd May 11.00am-12.00pm
28th May 10.00am-11.00am
29th May 10.00am-11.00am
4th June 10.00am-11.00am
5th June 10.00am-11.00am
Race Dates
9th June – Race Times to be announced
10th June- Race Times to be announced
How to get there?
Location:
Dajia Riverside Park (under Dazhi bridge)
大佳河濱公園
The most convenient way to arrive at the dragon boat location is to take a taxi, as transport to the Dajia Riverside Park is quite limited. Alternatively can take the take the R34 bus which arrives directly at the dragon boat area or MRT to Xingtian temple and take a taxi from the MRT to the Dragon Boat arena for around 90 TWD.
What should I wear/bring?
As the practices will be on the river you will get wet! It is best to wear clothing that you don't mind getting wet. We recommend shorts, t-shirt, sandals (flip-flops). For the racedays, TMI will provide all members with uniform jersey's which can also be kept as a memory after the event is over.You will also need to bring any form of ID to show you are part of the team.
For any questions students can speak with reception at the Institute.
Happy Paddling!!!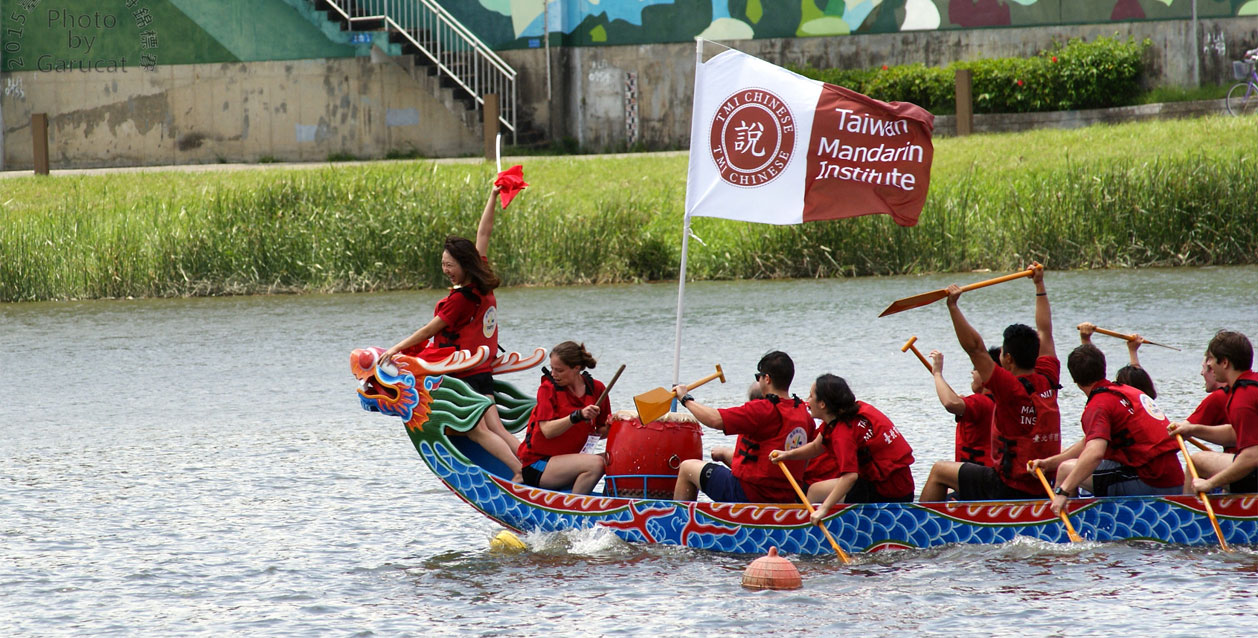 .