Have Fun, Understand the Culture and Learn Chinese with the TMI Culture Tour Program
The Taiwan Mandarin Institute, a foremost Chinese Language school located in central Taipei City, today announced a new and exclusive Culture Tour Program that creates an immersive learning experience with an introduction to the local history and culture of Taiwan.
Free of charge and open to all TMI students, the Culture Tour Program augments Chinese language courses offered by TMI. The program will be led by TMI Culture Manager Rae Huang 黃瑞琴  , a highly qualified Mandarin instructor and tour guide who will take students on a journey around Taipei's most important local attractions.
Catering specifically for short term students visiting Taiwan, the TMI Culture Tour Program is free for all TMI students who want to understand the culture of Taiwan while also learning the language. The TMI Culture Tour includes cultural trips on each Monday and Wednesday that include twenty four destinations around the Taipei area, offering deep cultural insights and fun activities. Social events will be held each Thursday and include shrimp fishing, ten-pin bowling and the opportunity to dine at traditional local restaurants.
"At TMI we want to go beyond simply offering Chinese language classes. The TMI Culture Tour Program expands the learning experience in a way that cannot be found anywhere else," commented Miss Rae Huang, TMI Cultural Manager. "TMI students can benefit from an immersive approach that introduces the local culture and all that Taiwan has to offer as a unique cultural hub."
The TMI Culture Tour
The TMI Culture Tour is a unique way to appreciate the inner secrets of one of Asia's most fascinating cities. Taipei has a rich cultural heritage that dates beyond the Qing Dynasty to the Japanese occupation that still resonates throughout the city today. Understanding the culture and history of Taipei is an essential part of any stay in Taiwan, and an opportunity not to be missed.
The TMI Culture Tour includes twenty four unique cultural attractions. The tour program includes the following landmark destinations:
Longshan Temple
Shilin Night Market
Bitan Scenic Area
Yong Kang District
Ximen District
Songshan Observation Deck
Baoan Temple
Tonghua Night Market
Introducing Miss Rae Huang 黃瑞琴  : TMI Cultural Manager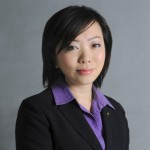 Miss Rae 黃瑞琴    has a B.A in Journalism and an M.A. in communications as well as extensive experience in the tourism industry. She was one of only fifteen people selected as Ambassador of Taiwan Tourism (2007-2008) and Ambassador of Taiwan Leisure Farms (2015). As a licensed tour guide, tour manager and tour narrator Miss Rae has received in-depth training in the culture, history, and general knowledge of Taiwan and China. Miss Rae is also a qualified Mandarin Instructor with extensive experience including teaching posts in Hawaii and Canada.
To learn more about the TMI Culture Tour Program, go to CULTURAL EVENTS