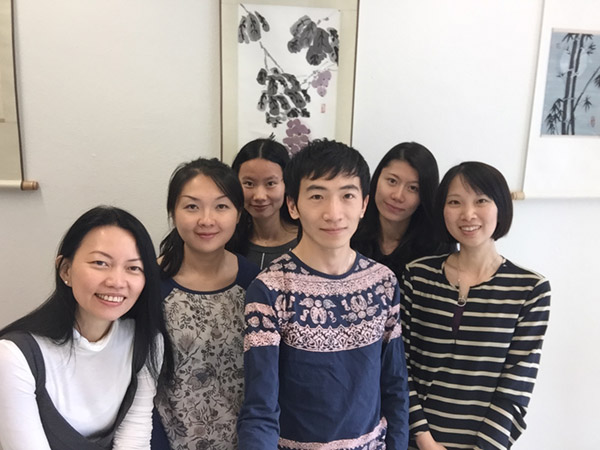 TMI Strengthens Links with Europe, Partners Sprachschule Yang in Switzerland
July 2015 – The Taiwan Mandarin Institute, a foremost Chinese Language school located in central Taipei City, today announced a new partnership with Sprachschule Yang in Zurich Switzerland. Strengthening its links with Chinese language students in Central Europe, this partnership ensures a consistent, high-quality learning experience that stretches both sides of the globe.
"The Taiwan Mandarin Institute is excited to have a quality partner school located in Switzerland," commented Mr.Ed lee, Director of studies at the Taiwan Mandarin Institute. "This new relationship gives students the best opportunity to enjoy an extended learning experience of the very highest quality, that reaches from Zurich to Taipei."
TMI and Sprachschule Yang schools have made great strides to guarantee the highest quality of teaching with modern teaching facilities and classrooms. The partnership is reinforced by strict quality checks, with both school directors visiting partner schools in Taipei and Zurich to mutually ensure the highest quality facilities and best teaching practices.
Both schools offer a mutually contiguous syllabus that makes it easier for students from Zurich to visit Taiwan. Swiss students can have the perfect foundation and preparation for a trip to Taiwan, while students can also continue their studies where they left off upon returning to Zurich.
About Sprachschule Yang
Sprachschule Yang is a leading Chinese language school offering Chinese lessons at all levels for adults and children in the Zurich region. All teachers are professional, experienced native speakers and hold certificates for teaching Chinese as a foreign language. The school has four modern and fully equipped classrooms available for teaching at its location on Kalkbreitestrasse 69 in Zurich.
Opportunities for students to better understand Chinese culture is catered for with cultural activities such as a Chinese calligraphy workshop, a Chinese New Year party, a Chinese movie evening as well as dinner get-togethers at Chinese restaurants. Events are organized regularly and are open to all enrolled students. In addition, the school library gives students access to a broad collection of Chinese language learning materials as well as books on the culture and history of China.
Interested students currently residing in the Zurich area should contact Debby or Romano via info@sprachschule-yang.ch
Or visit the informative website for more information – www.sprachschule-yang.ch