Students and staff from Taiwan Mandarin institute have been celebrating in light of their recent "unexpected" win of the Dragon Boat race in Taipei. TMI won their heat comfortably and led the nearest competitor by two boat lengths. The team entered into the large boat category which meant a maximum of 22 team members could paddle. The TMI team, made up from TMI students from 12 different countries, trained as early as 6am in the mornings building up to the race.
The day proved to be a great day out for all students and staff from the school who were treated to sandwiches and refreshments by the riverside post race.
Having won the first heat, TMI automatically qualified for the semi-finals, which took place the following day. Unfortunately due to a scheduling conflict with students who had made other plans, the team was unable to return for the Saturday semi-finals and gracefully withdrew from the competition, allowing the other team to take up a place.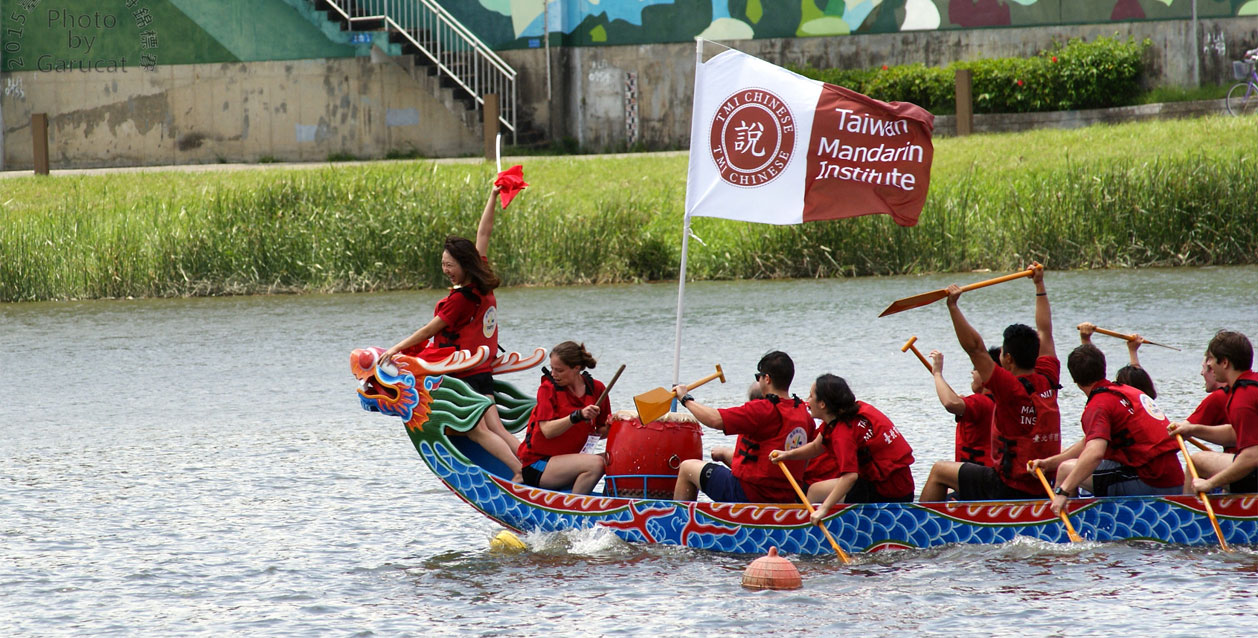 The staff and teachers are very excited already about 2016's dragon boat race and preparations are already on their way! The team is open to all willing students and teachers from TMI.